The most revolutionary thing we can do is be exactly who we are.
The most revolutionary thing we can do is be exactly who we are.
WORK.
WOMAN.
[A Performance Keynote]
We are overscheduled and over-"expected." We live other peoples' lives, goals and definitions of success. When we arrive, will we even want what we worked for?
How do we create the world of work women want? Our progress towards equity and belonging in the workplace has shuffled around…AGAIN. Now more than ever, we are redefining what we want our work and lives to look like.
This theatrical, "one-woman-show" experience will challenge our thinking about what we truly want and what is possible. Katie Rasoul will have the professional women in the audience saying, "me too!" over and over again as she offers the opportunity to transform by giving ourselves the permission to be exactly who we are.
The interactive workshops are designed to help organizations maximize their talent and leadership. They can be delivered in small and large group settings:
Whole-Self Planning Workshop (Guide Included)
The new year is a great time to take a comprehensive look back at what worked over that past 12 months, what didn't, and create a plan for the year to come. And, let's be honest, 2021 didn't pan out like anyone expected. Many of us have felt stuck, unmotivated, or unsure of what the future holds. We have lost parts of ourselves that we want to reclaim and make a priority again.
But where to start?! I have you covered. I've taken my favorite aspects of other planning tools to create her very own - and I'm sharing it with you! Together in a 90-minute interactive workshop, we will shake off the stuck feeling using my 2023 Whole Self Planning Guide and some real-time participant coaching.
This program is presented virtually using Zoom, or other virtual platform.
Better at Feedback: Honest Conversations Using Coaching
For all leaders, providing candid and effective feedback can be challenging, but in today's fast-changing environment it can be downright daunting. This program teaches different methods for new and seasoned leaders to take a coaching approach with their teams and allows for practical in-course application to grow the participants' skill sets and confidence in coaching and developing their direct reports. Your new skills will change the way you interact with people!
Key Takeaways:
Describe "honest conversations" and remove the mystery and fear from delivering feedback
Learn situational leadership and "feedforward" techniques
Practice the coaching approach, including empowering questions, listening, and goal setting
GET THE BEST-SELLING BOOK
HIDDEN BRILLIANCE
A High-Achieving Introvert's Guide to Self-Discovery, Leadership and Playing Big
Part personal experience, part lessons on how to improve the way we live and work; this book provides a blueprint for high-achievers to re-write their definition of success and unlock potential for total greatness.
Katie is a leadership coach, speaker, author and team culture expert with the goal of helping leaders be the best version of themselves. She has spent over fifteen years leading awesome teams, coaching leaders around her and evolving her own leadership style. She is the go-to expert for emerging leaders, high-achievers, and introverts. She is an optimistic realist and enjoys finding awesomeness in all areas of life.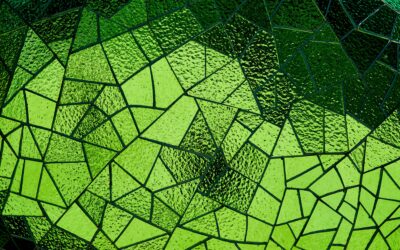 Sometimes when I am feeling stuck on the other creative work I ought to be doing, I write poems instead.
read more